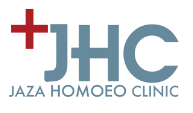 Welcome To Jaza Homeo Clinic
Homeopathy or homœopathy is a system of alternative medicine created in 1796 by Samuel Hahnemann, based on his doctrine of like cures like (similia similibus curentur), a claim that a substance that causes the symptoms of a disease in healthy people would cure similar symptoms in sick people. Homeopathy is a pseudoscience – a belief that is incorrectly presented as scientific. Homeopathic preparations are not effective for treating any condition; large-scale studies have found homeopathy to be no more effective than a placebo, indicating that any positive effects that follow treatment are only due to the placebo effect, normal recovery from illness, or regression toward the mean.
Our Mission
Health  care practices should be equipped & prepared to meet new  demands of the changing scenario of advances in the Health care. Our attempts to bench mark the basics of an ideal Health care service facility brought positive changes in the sector.Patient compliance & sustainability should be the prime consideration over short term gain.
Make an Appointment
Consult with our experienced team for complete solutions to your Dentla and health issues.